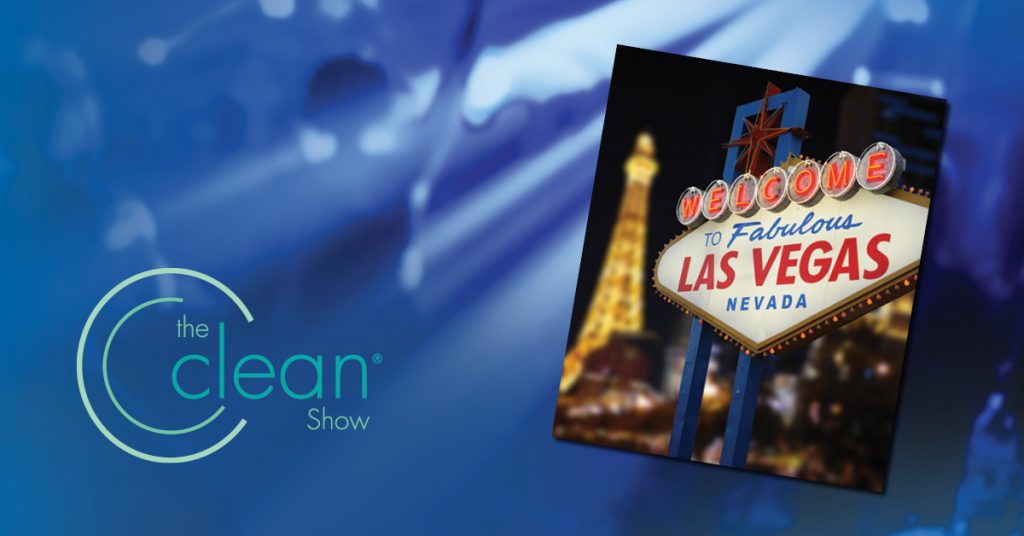 CLEAN 2017 TICKET PRICING:
*The deadline for pre-registration is May 31, 2017. After that date registration is on-site only and the fee increases to $169 a person.
CLA CLEAN SHOW DINNER 2017
When: June 6, 2017
Where: Cosmopolitan of Las Vegas
---
CLA EDUCATIONAL SESSIONS
MONDAY, JUNE 5 | MORNING EDUCATION
8:45 – 10:00 a.m.
GREAT BY DESIGN: WHAT LAUNDROMATS CAN LEARN FROM LATEST RETAIL TRENDS
Today's laundromats strive to portray a modern and professional look to consumers. Much may be learned from the most popular trends being seen in other retail and service environments. Hear experts discuss how laundries may leverage the best design trends in retail environments.
---
MONDAY, JUNE 5 | AFTERNOON EDUCATION
2:00 – 3:00 p.m.
ALL THINGS FACEBOOK: HOW TO GROW YOUR LAUNDROMAT SALES
Social media has become a valuable tool for promoting one's laundromat to new customers. This session will focus specifically on the features and services available through Facebook that will help you grow sales in your laundry.
---
TUESDAY, JUNE 6 | MORNING EDUCATION
8:30 – 9:45 a.m.
DRYCLEANERS & LAUNDROMAT OWNERS: PARTNERING FOR FUTURE PROFITS
Drycleaners and laundry owners are using each other's expertise to increase their market share. Learn from industry members how they have made this partnership work for them.
---
WEDNESDAY, JUNE 7 | MORNING EDUCATION
8:00 – 9:00 a.m.
DOING WELL BY DOING GOOD: HOW LAUNDROMAT OWNERS ARE GIVING BACK
The best laundromats serve as critical community centers where important resources may be shared with local residents. Hear stories of how laundromat owners are giving back to their neighborhoods and transforming their stores into community centers.
9:00 – 10:00 a.m.
MAXIMIZING LABOR EFFICIENCY IN YOUR WASH-DRY-FOLD OPERATION
Like many laundromat owners, you may be looking for ways to take your wash-dry-fold operation to the next level. For most operators, getting more productivity from your frontline workforce is a major challenge. This special presentation will focus on getting the most from those payroll dollars by incorporating the most efficient practices into your wash-dry-fold production.
---
WEDNESDAY, JUNE 7 | AFTERNOON EDUCATION
3:30 – 4:30 p.m.
WI-FI IN YOUR LAUNDROMAT: BEST PRACTICES FOR SECURITY & MARKETING
Thousands of laundromat owners are now adding free Wi-Fi as a prominent amenity for their customers – now learn the best way to manage, support, secure and promote this indispensable feature for maximum impact.
---
THURSDAY, JUNE 8 | MORNING EDUCATION
8:30 – 10:00 a.m.
YOUR FIRST LAUNDROMAT: 10 KEYS TO SUCCESS
No one can learn everything you need to know about an investment in a self-service laundry in one seminar but this fast-paced 90-minute session will help you identify the most important elements for success. Bring lots of questions for our experts as we share the secrets to success for your first laundromat.
WORK CITED: http://www.coinlaundry.org/events/clean-2017/clean-show-2017-education-sessions