Updating your vended laundry can have a huge payoff and give your location a value bump.
Do you find that the income at your vended laundry is declining? Are you purchasing a fixer upper laundromat? Do you think your utilities are too high? Are you seeing fewer customers in your store? There are a number of things that you can do to bring life to your laundromat.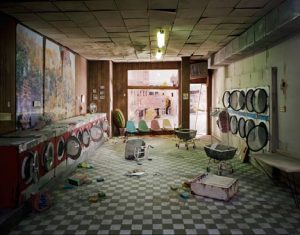 How can you update your vended laundry location?
Adding new, energy-efficient commercial washers and dryers will not only improve the look of your laundromat, but it can also help lower your utility costs. It is important to choose the best equipment mix for each specific location. What works in one laundromat might not work in another. Some key equipment things to consider are:
Soft Mount vs. Hard Mount
Coin Laundry vs. Card Laundry
Front Load Sizes
Drying Capacity
New commercial washers and dryers may also mean that you can charge your customers more money, which will also increase your profits. Once the new machines is in the store, then you can review which washers and dryers are the most popular. This will help you identify what might be needed as part of phase 2 or 3.
What else can you do?
Another quick, and less expensive, way to revamp your laundromat is by changing the paint color. Often stores start to look old and tired because the paint has faded or the walls were never changed from the original white. Improved lighting and new floors are some of the other ways to freshen up the laundromat without having to purchase new commercial washers or dryers.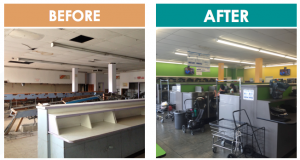 How do you know your work is paying off? You can compare the turns per day and the income from before and after your upgrades. Your utility bills should decline and you will save on the cost of repairs for the machines because they are newer.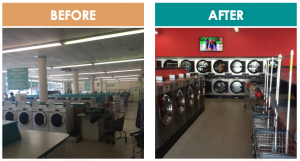 Don't forget to let customers know about your upgrades!
Lastly, it is important to let your customers know about the improvements that are being done at your laundromat. Marketing doesn't have to be expensive. You can do online postings on Facebook or Twitter. Printed banners can draw attention to your storefront. Printed flyers can be handed out or distributed in the surrounding neighborhoods.
Contact us at (818) 787-8881 or info@elite-biz.com so we can help you add value to your store!